Suppose right now you are facing one of the most critical decisions in your migration process to the Cloud, and you are thinking:
What is the best Cloud provider for your company?
This decision can seem confusing when you do not have enough information about it. It would be best to have a provider that supports your application and innovates in its technology as your application grows.
"Amazon Web Services (AWS) is a subsidiary of Amazon providing on-demand cloud computing platforms and APIs to individuals, companies, and governments, on a metered pay-as-you-go basis. These Cloud computing web services provide the various basic abstract technical infrastructure and distributed computing building blocks and tools."
AWS offers you a wide variety of services, including computing power, database engines, authentication facilities, data migration services, and storage solutions.
AWS also has the largest Cloud platform of all. Covering 47% of the cloud market share, far surpassing Google Cloud Platform and Microsoft Azure, platforms follow in the market. This success is due to two critical factors:
The experience that the people behind the platform have gained in its 13 years of existence
The number of services, advantages, and tools that Amazon Web Services offers in its portfolio. And it is that AWS includes more than 160 different comprehensive services in data centers with a global presence.
In all the time that 3Metas has existed, different cloud services have been used to save our projects.
For some time now, AWS has been the service that has worked the best to meet our data storage needs.
The most essential characteristics:
In addition to having a presence in 190 countries worldwide and having more than 10,000 associated partners, including 3Metas, its data centers are in the United States, Japan, Australia, Brazil, Europe, and Singapore.
Customers enjoy advantages such as:
While being able to process your data in an external infrastructure may sound very interesting and have cost benefits, the issue of security can be of concern.
AWS has certifications and audits, such as PCI DSS level 1, FISMA Moderate, HIPAA and SOC 1, ISO 27001, and SOC 2 audit, making it 100% reliable.
For today's businesses, it is essential to have fast and reliable access to data; for this, they need to be stored and managed. AWS allows access to databases such as MySQL, Oracle, Aurora, PostgreSQL, SQL Server, MongoDB….
By achieving a connection to the Cloud, businesses will not have to make a significant infrastructure investment. Therefore, their costs will be lower.
In addition, AWS has become increasingly efficient, taking advantage of economies of scale and managing to reduce their costs and pass those savings on to their customers' costs.
One of the most relevant aspects of AWS is how easy it is to access it and find services that can absorb the workload.
In addition, AWS adapts quickly to market needs, so the arrival of new services to AWS is continuous.
Visibility and governance
Although AWS is the infrastructure provider, it is still possible and easy for the company to audit, control, manage, and maintain proper governance over its data.
It allows partners to access information quickly and therefore acts faster.
AWS CPDs are designed to continue working in the worst contingencies. Infrastructures can be created with 99.99999% online time (less than 4 seconds of downtime per year!)
Amazon Web Services is made for small or medium-sized companies. Many world-famous companies use its services.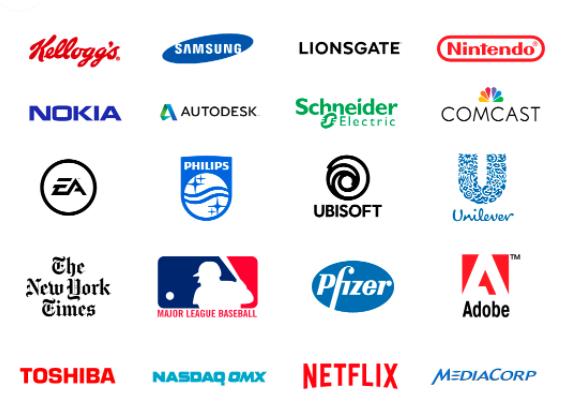 At 3Metas, we have an expert team in infrastructure, a partner of Amazon Web Services AWS, ready to help any company in a growth phase in which it needs technology like this.
Do you need help with the migration to AWS? We can help you! Contact us at [email protected]!